387TH BOMBARDMENT GROUP (MEDIUM)
Station B-87
Stoney Cross
Hampshire, England
Opened November 1942
Station 452 at Stoney Cross was one of several World War II airfields constructed in the New Forest on the southern coast of England. The hardcore base for the field came from the bomb-shattered homes of Southampton, 10 miles to the northwest. The airfield opened for operations in November 1942. Its three runways were used successively by many different units for many different purposes, first R.A.F. Hurricanes and Mustangs of the Army Cooperation Command, then Stirlings, Whitleys and Albermares training Horsa glider pilots, then United States Army Air Force P-38s supporting the D-Day invasion forces, then B-26 medium bombers bombing tactical targets ahead of the advancing front and finally R.A.F. Transport Command York and Dakota duties. The airfield closed in 1946.
After the war, the British Forestry Commission gradually restored the New Forest. The runways were broken up and the debris removed. The concrete--roadways, accommodation footings and aircraft parking--was pulled up and the rubble used as fill for new construction. By the year 2000, the New Forest bases had all but disappeared. All that remained was graffiti carved on trees by US aircrews and small sections kept intact as memorials.
The 387th Bombardment Group was stationed at Stoney Cross for about a month. It arrived July 18, 1944, and moved on to France on August 22.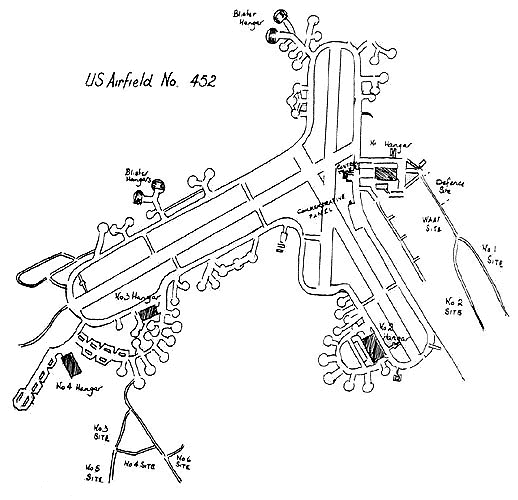 Units assigned to Stoney Cross:
Unit AF Arrived Departed Aircraft
239 25 Jan 43 - 10 Mar 43 P-51
26 1 Mar 43 - 10 Mar 43 P-51
175 1 Mar 43 - 11 Mar 43 Hurricane
26 13 Mar 43 - 7 Apr 43 P-51
175 19 Mar 43 - 8 Apr 43 Hurricane
296 25 Aug 43 - 14 Mar 44 Albemarle
297 25 Aug 43 - 14 Mar 44 Albemarle
299 4 Nov 43 - 15 Mar 44 Ventura Stirling
367th Fighter Group USAAF 5 Apr 44 - 6 Jul 44 P-38
387th Bombardment Group USAAF 21 Jul 44 - 5 Sep 44 B-26
232 15 Nov 44 - Dec 44 Wellington
242 15 Nov 44 - 7 May 46 Wellington Stirling York
243 4 Jan 45 - 6 Jan 45 C-45
46 9 Jan 45 - 11 Oct 45 Stirling Dakota
232 5 Feb 45 - 14 Feb 45 B-24
MAPS

1999
The Blockhouse in (exterior and interior) in 1999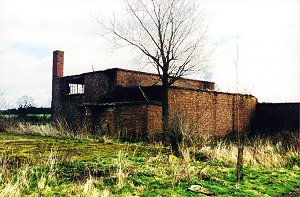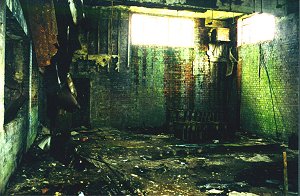 26
1/3/43-10/3/43
13/3/43-7/4/43
P-51
46
9/1/45 - 11/10/45
Stirling Dakota
175
1/3/43-11/3/43
19/3/43-8/4/43
Hurricane
232
15/11/44 12/44
Wellington
232
5/2/45-14/2/45
B-24
239
25/1/43 10/3/43
P-51
242
15/11/44 - 7/5/46
Wellington Stirling York
243
4/1/45-6/1/45
C-45
296
25/8/43 - 14/3/44
Albemarle
297
25/8/43-14/3/44
Albemarle
299
4/11/43-15/3/44
Ventura Stirling
367thFG
5/4/44-6/7/44
P-38
387thBG
21/7/44-5/9/44
B-26
32nd Mbl Reclam & Rep Sqn (H)
44th Sta Compl Sqn
53rd Air Svc Sqn, 53rd Svc Gp