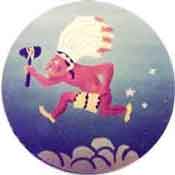 556TH BOMBARDMENT SQUADRON, MEDIUM
Top Sarge
Martin B-26B-20-MA Marauder
Sn: 41-31704
Squadron Code: FW-M
| | | |
| --- | --- | --- |
| First Sortie | Last Sortie | Total |
| 31 Jul 43 | 26 Mar 44 | 65 |
Crew Chief: T/Sgt.Gerald J. Goulet
Asst. Crew Chief: Cpl. James G. Peterson *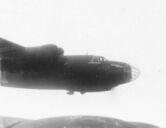 The 556th Bombardment Squadron was assigned fourteen aircraft to bring with then from the U.S. to England. The wings of one of those aircraft, No. 41-31678, were overstressed at Langley Field, Virginia. I suspect that the squadron received this aircraft as a replacement and that it was flown to England by the crew originally assigned to fly No. 41-31678. That crew was:

Pilot
CP
B/N
EG
ROG
AG
C.C.
2nd Lt.
2nd Lt.
1st Lt.
S/Sgt.
T/Sgt.
PFC
T/Sgt.
Edward D. Sargent
Donald L. Ogden
William M. Boggis
Harry Bear
Robert A. Nordlehne
Felbert A. Petachi
Gerard J. Goulet
ATTACK ON IJMUIDEN E-BOAT PENS
On March 26, 1944 Squadron Commander Capt. Glenn F. Grau and his lead crew flew the aircraft in an attack on the heavily defended E-boat pens at Ijmuiden. While over the pens Top Sarge was riddled by German flak gunners, severely damaging the aircraft and killing 2nd Lt. Earl J. Dillionaire, a pilot acting as formation observer, and S/Sgt. Peter Ogilvie, tail gunner. It took all of the crew's experience to bring the bomber back to the safety of England. The rest of the crew escaped with minor injuries.
556th Squadron, Mission Report.
...the ship ws severely hit by flak at the target killing 2nd Lt. Earl J. Dillionaire, formation observer, and S/Sgt. Peter (NMI) Ogilvie, tail gunner. The plane was severely damaged, etc., etc. Only by the most skillful pilotage and heroic crew teamwork was the ship brought back over the long water course to England where it was crashed landed on an airfield just off the coast.

Devon Francis, Flak Bait.

...a flak blast killed the right engine of the Marauder, "Top Sarge," knocked out the electrical control system, shot out the aileron and rudder controls, blew off the right engine nacelle, and tore five feet off the right wing, including the right wing flap. Two members of the nine man crew were killed. The plane shuddered, then resumed on an even keel. Captain Glenn Grau (Major within a few days) of Brookville, Ohio, the pilot, managed to get it headed home with the meager controls he had left at his command. Over the North Sea, 2nd Lt. Richard Abrams of Bellingham, Washington, the copilot, walked to the rear of the plane to see whether the rudder controls could be patched. Pounding twisted metal with his bare hands, he managed to effect a splice at the rudder control break.

Another Marauder drew alongside the crippled ship. "Top Sarge" had no radio to talk with, so the bombardier of the other aircraft penciled a warning on the side of his Plexiglas nose: "Don't lower your landing gear or flaps." Captain Grau made a perfect crash landing at the RAF base in Leiston, Suffolk, England.