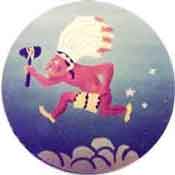 556TH BOMBARDMENT SQUADRON, MEDIUM
Gravel Gertie
Martin B-26B-25-MA Marauder
Sn: 41-31793
Squadron Code: FW-B
| | | |
| --- | --- | --- |
| First Sortie | Last Sortie | Total |
| 30 Mar 45 | 18 Apr 45 | 11 |
Crew Chief: T/Sgt. Stephen Haberski
Asst. Crew Chief: Cpl. Ralph B. Robinson *
Gravel Gertie was originally assigned to the 386th Bombardment Group and was transferred to the 387th when the 386th converted to the newer and faster Douglas A-26 Invader.
On April 18, 1945 the group made two attacks on the Donau oil storage depot. Gravel Gertie, piloted by 2nd Lt. Edward L. Walker, was assigned to the first of these, a morning mission. During the bomb run the formation was attacked by the revolutionary new German jet fighter, the ME-262. Gravel Gertie was shot down, and no parachutes were reported seen before it crashed. The crew was:

KIA
KIA
KIA
KIA
KIA
KIA
Pilot
CP
B/N
EG
ROG
AG
2nd Lt.
2nd Lt.
2nd Lt.
Sgt.
Sgt.
T/Sgt.
Edward L.Walker
L. Opalka
G. L. Swift
John J. Scalzo
Gerald G. Kalas
Frank M. Papile
Lt. Walker and his crew were the last KIA listed for the 387th Bombardment Group, which completed its last hostile mission the following day (all subsequently scheduled missions were either cancelled or recalled). The ME-262 also damaged Nobby, a 559th squadron Marauder (A/C No. 42-107590/TQ-S), which crash-landed on its return to base.