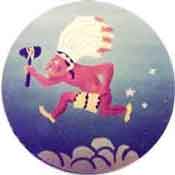 556TH BOMBARDMENT SQUADRON, MEDIUM
(unnamed)
Martin B-26G-20-MA Marauder
Sn: 44-68071
Squadron Code: FW-V
| | | |
| --- | --- | --- |
| First Sortie | Last Sortie | Total |
| 5 Mar 45 | 19 Apr 45 | 24 |
Crew Chief: S/Sgt. Bernard F. Hellige
Asst. Crew Chief: Cpl. George E. Allard
I was radioman on Captain Jim Neff's crew during the mission to Magdeburg, Germany. This was our crew's last combat mission, and my 42nd one since we joined the Squadron in mid August of 1944. It was also one of the longest missions flown by the Group. On this mission Captain Neff led the II-Box of the Group's formation--the last of eleven bombing groups of the IX Bomb. Division to support the 30th Inf. Div. and the 2nd Armored Division's attack on the defended city. Our II-Box's TOT was 1440-1445; the ground forces attacked within five minutes. The city on the Elbe River fell the following day to the Ninth Army units.

The last sorties of #071/FW-V on April 19 were also the last combat missions flown by the 387thBG during WWII. Two outstanding lead crews were aboard #071 that day. They were:

Morning Mission
Pilot
Copilot
Bomb.
Nav.
GEE
ROG
EG
AG
1st Lt.
1st Lt.
1st Lt.
2nd Lt.
T/Sgt.
T/Sgt.
S/Sgt.
S/Sgt.
Ben Van Cleave
Paul R. Priday
Lawrence Ritter
Ferdinand Dausen
Harold E. Schweighart
William Robinson
Alex Roskowski
Raymond Martin
Afternoon Mission
Pilot
Copilot
B/N
Nav.
GEE
ROG
EG
AG
1st Lt.
1st Lt.
1st Lt.
1st Lt.
T/Sgt.
T/Sgt.
S/Sgt.
S/Sgt.
John Alexander
Hugh Avery
Harvey Allen, Jr.
Joseph E. Genome
William Miller
Harold Reed
Michael Aguilar
Kennard Billington
– William J. Thompson, Jr., 556th Bomb. Squadron, B-26 Marauder Reference and Operations Guide, p. 68.