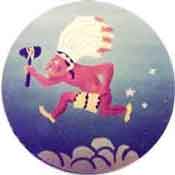 556TH BOMBARDMENT SQUADRON, MEDIUM
(unnamed)
Martin B-26G-15-MA Marauder
Sn: 44-67886
Squadron Code: FW-H
| | | |
| --- | --- | --- |
| First Sortie | Last Sortie | Total |
| 14 Jan 44 | 12 Apr 45 | 34 |
Crew Chief: T/Sgt. Stephen Haberski
Asst. Crew Chief: Cpl. Ralph B. Robinson*
This aircraft was lost on April 12, 1945, in a mission against an ordance depot at Kempten, Germany. Kempten's location near the German-Austrian border made the mission one of the longest of the war. As the Group neared the target, a barrier of commulonimbus clouds blocked the route. Efforts to fly above the immense build-up of clouds proved impossible and the mission was aborted. As the cloud coverage closed in around the returning formation, maintaining flight positions soon became impossible as the aircraft darted in and out of the clouds. Many individual planes found themselves alone, blind, and in a sky filled with B-26s; left to find their own way back. Fortunately, on the return heading, better weather conditions prevailed and most of the Groups planes were able to reform for their return to A-71. The B-26G #86/FW-H, flying deputy lead position in II-Box, Low flight, disappeared. The crew was listed as missing in action.

KIA
KIA
KIA
KIA
KIA
KIA
Pilot
Copilot
B/N
ROG
EG
AG
1st Lt.
2nd Lt.
1st Lt.
Sgt.
S/Sgt.
Sgt.
RodmanW. Bates
Fred F. Bangert
G. E. Warner
Leland S. Wiggs
Arthur Homer, Jr.
M. L. Marr
O1285695
O-779049
O1296600
38366654
31211102
35564000
Lorraine Cemetery, C-19-93
Lorraine Cemetery, C-8-92


Lorraine Cemetery, E-30-29

The aircraft apparently went down with crew on board, and was apparently later found. Three of the crewmembers are buried at the Lorraine American Cemetery at St. Avold, France, where they are listed as having been killed in action on April 12, 1945. I suspect that the bodies of all six crewmembers were found and that the families of the other three requested their bodies be returned to the United States.