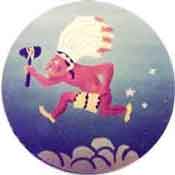 556TH BOMBARDMENT SQUADRON, MEDIUM
(unnamed)
Martin B-26B-55-MA Marauder
Sn: 42-96190
Squadron Code: FW-W
| | | |
| --- | --- | --- |
| First Sortie | Last Sortie | Total |
| 1 May 44 | 1 May 44 | 1 |
Crew Chief: T/Sgt. Elbert G. Goss
Asst. Crew Chief: Cpl. Verlis Rose
On the 12th of May, gun positions at Barfluer-La Parnelle on the Cherbourg peninsula were attacked with good results. Our flights were led by Captain Sanders and Lts. Clark and Harrison. On this mission the ship in which Lts. D.R. Hanna served as copilot and Lt. H.J. Halnon as bombardier, became unstable and they baled out over the Cherbourg peninsula. The ship was brought back to England by Lt. E. G. Bond and the four remaining members of the crew baled out over southern England and returned uninjured to the base the next day.

– Monthly Report, 556th Bombardment Squadron, Medium, May 1944.
B-26B 42-96190 crashed on the Isle of Wight, offshore and south of Southamption, England. The on-board crew was:


MIA
MIA
Pilot
CP
B/N
ROG
EG
AG
Lt.
1st Lt.
1st Lt.
E. G. Bond
Daniel R. Hanna
Howard J. Halnon

Lts. Hanna and Halnon were listed as missing in action. Lt. Hanna is buried at the Normandy American Cemetery. There is no information about Lt. Halnon's fate; he is listed in the Tablets of the Missing at the Normandy American Cemetery.